Australia China Business Leaders Luncheon
12:00PM – 2:00PM, 31 July 2019 | RACV Club Melbourne
Australia China Business Leaders Luncheon
This luncheon is the main event for Australia China Business Week.
The Australia China Business Leaders Luncheon, includes the annual ACBW Keynote Address and Panel Discussion.
Australia-China BusinessWeek Keynote Address
Presented by the most notable Australians and Chinese Government officials:
Prime Minister Trade Minister
Governor General Premier of Victoria
Foreign Affairs Minister Premier of NSW
Ambassador, Consul General and Commercial Consul of the People's Republic of China
Australia China Business Leaders Panel Discussion
A highlight of Australia China Business Luncheon is the Australia China Business Leaders Panel Discussion, chaired by Mark Hawthorne Publisher Fairfax Media Victoria. The panel discussion provides delegates with high level insights and debate on critical business success topics panelists have included leaders of industry and government.
• Peter Nathan, Chief Executive Asia-Pacific- A2 Milk
• Radek Sali, ex-CEO -Swisse Vitamins
• Steven Foo, Director Asia Business Development- Australia Post
• Andrew Bassatt, CEO and Co- Founder SEEK Limited
• Bing Liu, General Manager Asia-Austrade
• Hon Philip Dalidakis, Minister Trade Investment Victorian Government
• Hon Ken Smith, AM President Australia China Business Council Victoria
• Hon Bob Carr Director Australia China Relations Institute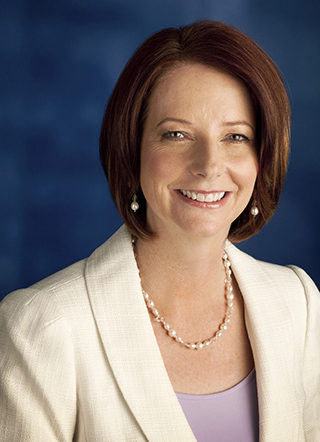 Julia Gillard
Former PM
Tony Abbott
Former PM
Kevin Rudd
Former PM
Daniel Andrews
Premier of Victoria
Hon Bob Carr
Former Premier of New South Wales
Denis Napthine
Former Premier of Victoria
Peter Nathan
Chief Executive Asia-Pacific
A2 Milk
Bing Liu
General Manager Asia-Austrade
Andrew Bassat
CEO and Co- Founder SEEK Limited
John Brumby
Former Premier of Victoria
Limited Corporate Tables Available
(Corporate table inclusions – branded signage at table, branded name-place-holders, logo inclusion across menu for the event and other various channels)
Corporate Table (10 people) – Business Leaders Luncheon
---
Half Corporate Table (5 people) – Business Leaders Luncheon
---
Business Leaders Luncheon
---
ABF Corporate Club Member
$1950.00
---
$975.00
---
$185.00
---
FREE